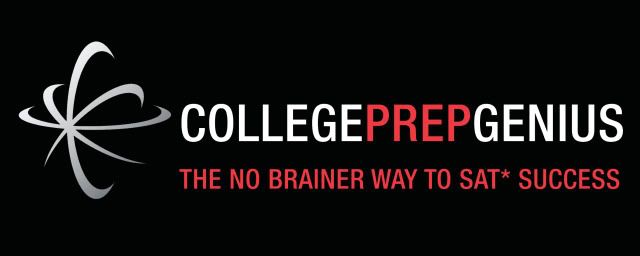 OK, so my son is only in 6th grade. That doesn't mean that I'm not already thinking about high school, SAT's, and college preparation. Is that weird?
I don't care. I'm going to do it anyway.
When I saw that I had the opportunity to sign up to review
VocabCafe
from
CollegePrepGenius
I did my cyber-wave and jump with the hopes of being picked! Voila! Here I am! Let's see if my acrobatic efforts to get noticed were worth the sore muscles.
VocabCafe is a series of books (currently four) that are modern novellas containing 300 SAT-level words. Each chapter contains a selection of vocabulary words interjected into the storyline. These words are in bold and their definitions are at the bottom of the page they are on. At the end of each chapter there is a review list of the words used. The four titles and descriptions in the series are as follows: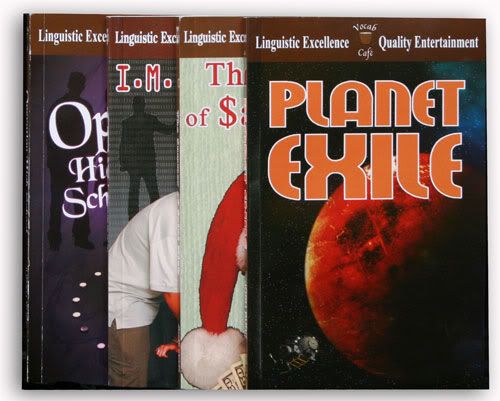 IM for Murder
Operation High school
Planet Exile
Summer of St Nick
All four books are written with the modern teen in mind. Although the target age group is middle school to high school, I think the themes would be most appealing to an 8-10th grade student. With that being said, the vocabulary words were very challenging. So, it seemed that the theme and the task of the words were not well matched. I received the following information along with the books....
"***A WORD ABOUT CONTENT – These books were written with an intended audience of high school teenagers, although many parents find them appropriate for their middle school or younger students. As a family-based company, our goal is to make a quality product that can be enjoyed by everyone. Thus, these stories contain no magic, sorcery, swear words, illicit situations, nor do they encourage negative behaviors. However, we recommend that parents should read every book that they give their children (not just ours) to make sure the messages coincide with their beliefs and standards. The VocabCafe Book Series does contain boy-girl relationships (non-sexual), mild violence, and mature thematic elements."
I read this before reading the books and was very encouraged. Although I'm not the literature police when it comes to what my son reads, I do try to weed out books that offer themes I feel he could be sensitive to, would dive into areas that are inappropriate for his age, or that may negatively influence him. After reading this disclosure, I was put at ease. Still, I thought I would read them on my own before handing them over to my 11 year old son. I'm glad I did.
Matthew is an avid reader and he does read at a high school level. However, the storylines were too frequently off of the moral compass that I like to have as part of his reading. Things like teenage dating, lying, disobedience and rebellion without consequence, and some phrases or words that I would deem as inappropriate in our house (ie: freaking instead of the other popular cuss word). I would not label these books as wholesome literature if that's what you're looking for in your reading. For us, some good conversation while reading them was in order. It certainly allowed us to dive into the Bible to find the scriptures that conflicted with the storylines. Wonderful lessons learned :)
With that being said....I thought the concept of these books was GREAT! Boosting your vocabulary can be a boring and fruitless effort if all your doing is making flash cards and trying memorize words you'll probably never use in real life. Interjecting them into a story will definitely increase the retention level. Sure, sometimes the word seemed oddly placed. I mean, if you were going to hold a "vote" among a group to make a decision wouldn't you just say that? Well, in Planet Exile they will hold a "plebiscite". OK....sure! The reality is that most of the words on the SAT are words that no typical human being uses. But, alas, our student must know them in order to score well and they will find them in the VocabCafe series of books.
If you would like to order these books, you can get them for $12.95 each or the complete set for $38.85. That's a buy 3 get one free kind of price! Just visit the website by clicking
here
.
Any products reviewed by me as a member of the TOS Homeschool Crew have been given to me free of charge in order for me to provide you with an honest review of the product and/or how we used the product within our family. I do not receive any other form of compensation for the reviews posted on this blog.